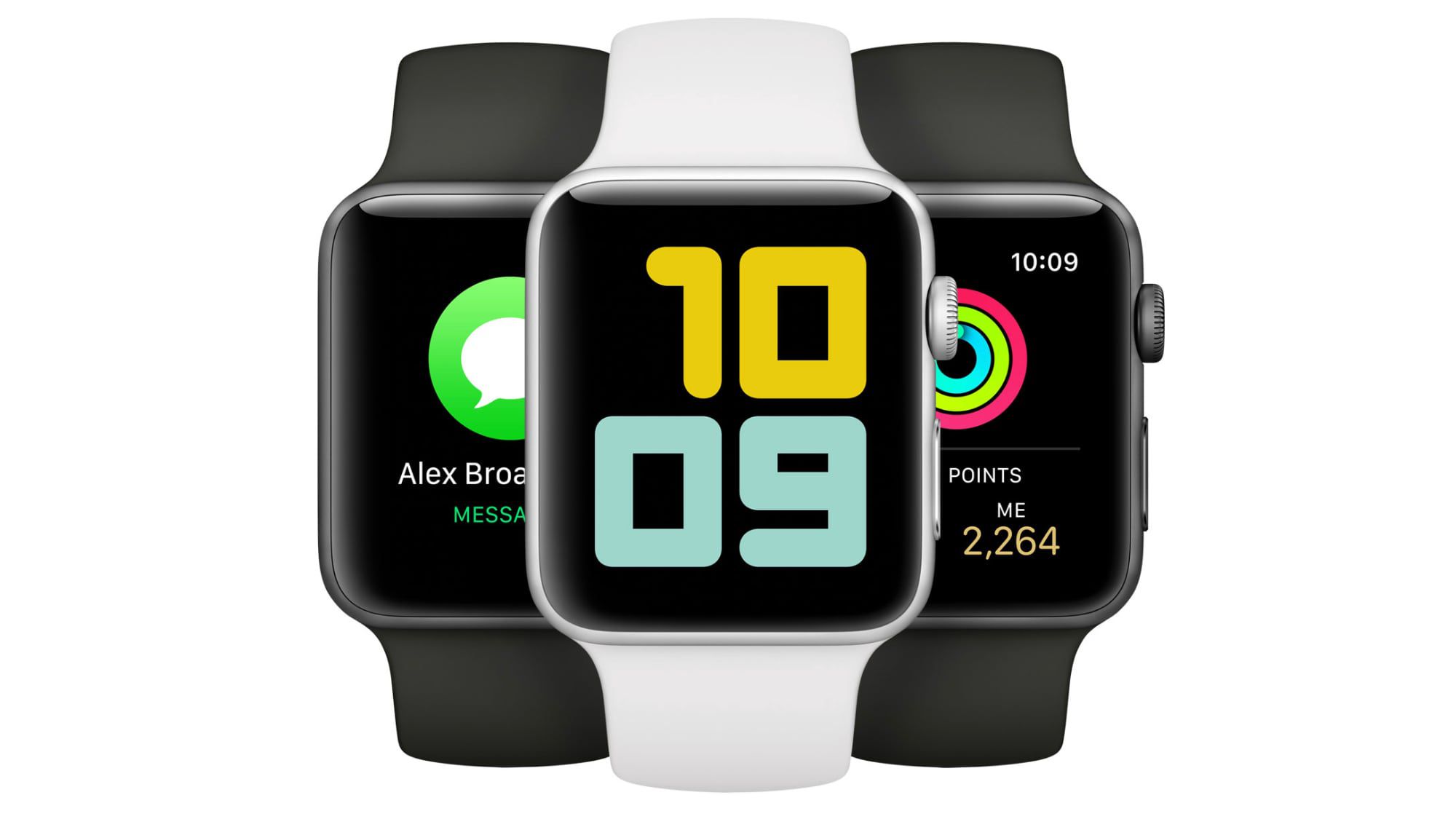 The Apple Watch Series 3 was originally announced in 2017 and remained in Apple's lineup until earlier this year as a low-cost option. The Series 3's longevity in the lineup sparked jokes and memes, and despite being discontinued earlier this year, the Series 3 remains as a possible holiday shopping option for customers, but you shouldn't buy one.
In Apple's refurbished store, the company still sells the Apple Watch Series 3 with stainless steel cases for $369, $230 cheaper than the original price. The Apple Watch Series 3, in 2022 and onwards, is not a wise buy. The Series 3 no longer receives software updates and has an outdated design, health features, performance, and poor battery life.
At $369, the refurbished Series 3 is more expensive than the recently updated Apple Watch SE, which starts at $249 and has considerably better and more advanced features.
In its refurbished store, the company does sell some more sensible Apple Watch models, including select configurations of the Apple Watch Series 5 and Apple Watch Series 7. With Christmas just around the corner, refurbished products make for a good last-minute gift if customers are unable to order a brand-new gadget in time or want to save a bit of cash.
Popular Stories
These 12 U.S. States Will Let You Add Your Driver's License to Your iPhone
Apple continues to roll out a feature that allows residents of participating U.S. states to add their driver's license or state ID to the Wallet app on the iPhone and Apple Watch, providing a convenient and contactless way to display proof of identity or age. The feature has only launched in Arizona, Colorado, and Maryland so far, but Apple shared a list of additional U.S. states committed…
Apple Reveals New AirTag Features Added in Latest Firmware Updates
Apple has released two firmware updates for its AirTag item trackers since November, but at the time the company didn't provide any information on what was changed. Earlier this week, Apple finally updated a support document explaining what's new. According to Apple, firmware update 2.0.24 allows AirTag owners to use Precision Finding to help locate an unknown AirTag with their iPhone….
iOS 16.2 Adds These 12 New Features to Your iPhone
iOS 16.2 is now available for the iPhone 8 and newer following two months of beta testing. With last-minute additions like Apple Music Sing and Advanced Data Protection, the software update includes over a dozen new features and changes for the iPhone. Below, we've recapped many of the new features available with iOS 16.2, including Apple's new whiteboard app Freeform, two new Lock Screen…
Apple Discontinued These 4 Devices in 2022
2022 was a big year for Apple, with many all-new products introduced, including the Mac Studio, Studio Display, Apple Watch Ultra, and more. On the other hand, Apple also discontinued some of its longtime devices, such as the iPod touch. As the year comes to an end, we've recapped four products discontinued by Apple in 2022. 27-inch iMac Following the introduction of the Mac Studio and…
Apple Pushing to Launch Search Engine to Rival Google
Apple is working on an online search engine to rival Google amid wider improvements to Spotlight search, according to a recent report from The Information. The report explains that Apple's work on search technology is facing setbacks amid a loss of talent to Google. In 2018, Apple sought to bolster development of its own web search engine by buying machine learning startup Laserlike, which…
Gurman: New MacBook Pro Models to Launch in Early 2023, iMac With M3 Chip Possible Later in Year
Apple plans to release new 14-inch and 16-inch MacBook Pro models with M2 Pro and M2 Max chip options "early next year," according to Bloomberg's Mark Gurman. The laptops were originally expected to launch this year, but reportedly faced delays internally. No major changes are expected for the next 14-inch and 16-inch MacBook Pro models beyond the upgraded chip options and possibly faster…
Gurman: All-New Mac Pro Still in Testing, But 'M2 Extreme' Chip Likely Canceled
Apple continues to test an all-new Mac Pro with an M2 Ultra chip, but the company has likely abandoned plans to release a higher-end configuration with a so-called "M2 Extreme" chip, according to Bloomberg's Mark Gurman. Subscribe to the MacRumors YouTube channel for more videos. In the latest edition of his newsletter today, Gurman said the Mac Pro with the M2 Ultra chip will be available…
The 'Trashcan' Mac Pro: Remembering One of Apple's Most Controversial Designs Nine Years Later
Apple launched the controversial "trashcan" Mac Pro nine years ago today, introducing one of its most criticized designs that persisted through a period of widespread discontentment with the Mac lineup. The redesign took the Mac Pro in an entirely new direction, spearheaded by a polished aluminum cylinder that became unofficially dubbed the "trashcan." All of the Mac Pro's components were…