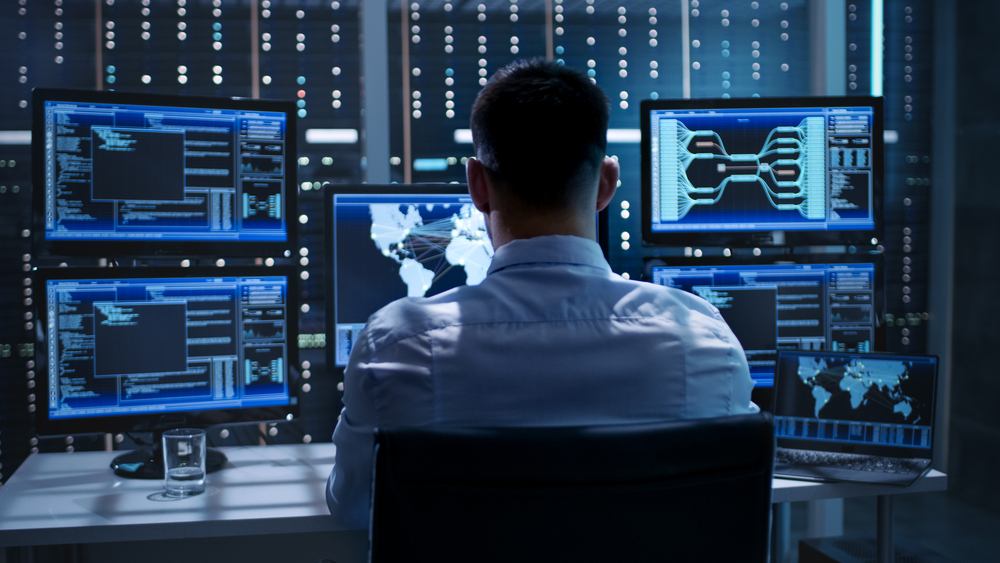 Big data technology has become critical for modern life. A growing number of data scientists are being employed in various industries to help solve many challenges. The IT and cybersecurity sectors are heavily dependent on people with an expertise in data science.
The Bureau of Labor Statistics estimates that there are nearly 106,000 employed data scientists in the United States. This figure is going to continue to surge in the future as more companies rely on data scientists to solve various challenges.
You have so many opportunities available to you when you get a degree in data science or a related field. Keep reading to learn more about the career options that you can pursue in IT and cybersecurity if you have a background in data science.
Data Scientists Are Discovering Opportunities in Cybersecurity and IT
IT and cyber security are two of the fastest-growing career paths on the planet. They are two great fields for people with training as data scientists. Pretty much every business needs someone to help manage their technology needs. This demand will only grow as the world of business continues to drift into a decidedly digital direction.
Tech industry salaries also are usually very high, making this a great career path to consider. In this article, we take a look at IT and cyber security jobs that data scientists can do from home.
A Remote-friendly Career Path?
It makes sense that cyber security and IT can be handled remotely. After all, cyber threats can come from all corners of the globe. Why shouldn't stopping those threats be the same? Since the pandemic, businesses everywhere have become increasingly receptive to hiring remote workers for several reasons.
If you have a degree in data science, then you will have a unique edge over other people pursuing a job in this sector. There are a number of benefits of using big data to prevent cyberattacks. You can use big data to improve risk scoring models and use real-time analytics to stop threats. You can also use predictive analytics tools to identify threats before they occur, so you can create a more robust cybersecurity system.
You will also get to enjoy the flexibility of working from home. For one thing, remote flexibility gives them the flexibility they need to enjoy talent from all over the globe. Historically, a St. Louis-based marketing firm (as an example) would more or less need to do all of its hiring from its general geographical area. That leaves them several hundred thousand people to choose from, but with only a small margin of that population being qualified for the job, the real numbers are actually very small.
By hiring remote staff, this marketing firm is no longer limited to local talent. They can get the best cybersecurity and IT specialists in the industry.
Cyber Security Analyst
Cyber security analysts essentially audit a business's cyber security infrastructure. They look for points of vulnerability, make minor updates and modifications to the existing systems, and may even provide training recommendations for the staff.
Not only can this job be comfortably completed from home, but it also enjoys a median salary of more than $100,000, and is projected to grow in demand significantly in the coming years.
This is one of the best opportunities for people with a background in big data. You will stand out better than other applicants, because you will be able to emphasize your knowledge of analytics. Analytics technology is the entire basis of this job, so a background in big data gives you an edge.
Ethical Hacker
Hackers do not need to be close to a business to access its computer network. Attacks can happen from continents away, with the perpetrators never even knowing what the physical location they've attacked looks like.
The same goes for the "ethical hackers." Ethical hackers are the lovable rogues of the cyber security industry. They essentially help businesses improve their cyber security networks by doing everything they can to break into them.
On a typical working day, they will assume the perspective of a cyber-criminal. As they work, they will try to determine natural points of entry into the business's computer network.
Once they have completed their task, they will give the business a list of recommendations for how to improve their security, and they may even make minor repairs and updates to the network.
The actual responsibilities of this job are very similar to those of a security analyst. The only difference is that the job description reads a little bit like a 21st-century remake of To Catch a Thief.
The average ethical hacker salary hovers around $100,000. Like most cyber security jobs, the demand is very high, with job listings expected to grow by as much as 33% in the next several years.
You will have a lot of opportunities to do a great job with a background in big data. You will have a better understanding of artificial intelligence, which is going to help you mimic the AI-driven strategies hackers use.
Computer Support Specialist
Computer support specialists are essentially typical IT personnel. Almost every sizeable business has at least a few of them on staff to troubleshoot tech problems and keep the systems up and running nice and smoothly.
Most IT work can be done remotely, though there are situations in which physical proximity can at least be beneficial to their work.
Because virtually every business requires IT support, demand is always high. The average salary is lower than most of the other job entries on our list at $50,000. Still, it's a rewarding career path for those with an interest in working in the tech industry.
Big data technology is going to be very important in this field as well. Modern tech support relies heavily on data analytics to perform better diagnoses, so you can do a better job with a background in data science.
IT Project Managers
IT project managers work to coordinate complex IT projects. For example, if a business is trying to build its own billing network to automatically send out invoices, it will need a vast network of programmers, but they will also need someone to coordinate the project.
In this scenario, the IT project manager essentially represents both sides of the project. Not only are they there to help make sure the company gets the exact finished product they are hoping for, but they also ensure that the development team has all the resources they need to get the job done.
It's a challenging job. It can also be very rewarding for the right person. Growing at around 10% annually, these positions aren't experiencing the same crazed demand as some of the other entries on our list. Still, the need for IT project managers is consistent, and with a median salary of around $90,000, it's very lucrative work.
This is yet another field where big data is going to be very important. You will want to learn as much as possible to do the job right.
Data Scientists Have a Lot of Great Career Opportunties
You will have an easier time creating a thriving career in IT or cybersecurity with a background in data science. These tips will make it easier.