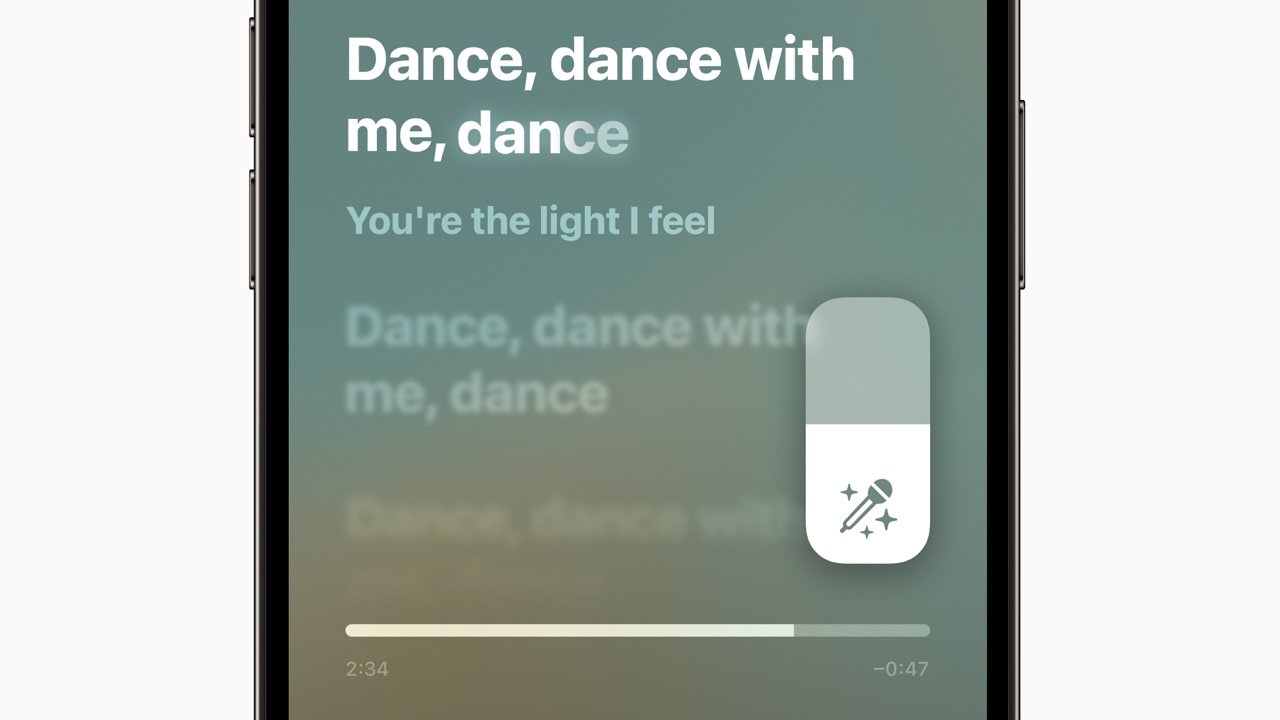 AppleInsider may earn an affiliate commission on purchases made through links on our site.

Apple Music has a new extra called Apple Music Sing, which lets subscribers sing along, replace the lead singer, or perform a duet.
Apple has announced a new Apple Music service, but it's not the classical one it's promised for before the end of the year. Instead, it's Apple Music Sing, which leverages Apple Music's lyrics to provide a Karaoke-style experience.
"Apple Music's lyrics experience is consistently one of the most popular features on our service," Oliver Schusser, Apple's vice president of Apple Music and Beats, said in a statement. "We already know our users all over the world love to follow along to their favorite songs, so we wanted to evolve this offering even further to enable even more engagement around music through singing."
"It's really a lot of fun," insists Schusser, "our customers are going to love it."
More than presenting the main song lyrics on screen as it can now, Apple Music Sing will optionally show "multiple lyric views." It will enable users to "take the lead, perform duets, sing backup, and more."
With a new Adjustable Vocals feature, users can control a song's vocal levels. The real singer can be silenced enough for the user to take over, or dipped enough for that user to perform backing vocals.
The Karaoke feature will not be available for the whole of Apple Music's library. Rather, a "suite of more than 50 dedicated companion playlists" is being launched. They will each feature "all of the epic songs, duets, choruses, and anthems that have been compelling people all around the world to sing."
Apple Music Sing is free to Apple Music subscribers worldwide. It launches later in December, and will be available on iPhone, iPad, and the Apple TV 4K.