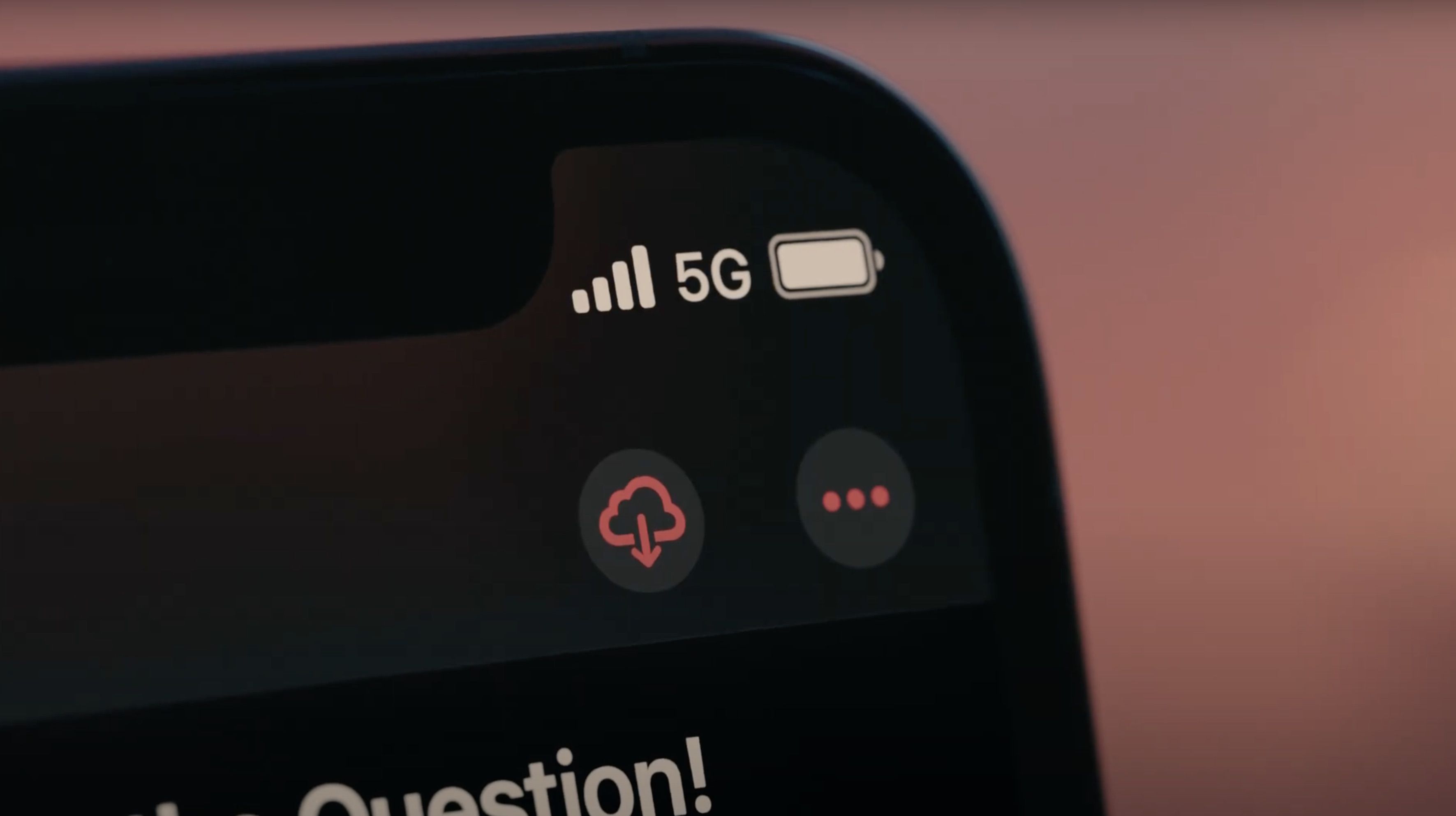 Apple will add support for 5G on compatible iPhones for Indian carriers through a software update as soon as December, according to a source familiar with the matter who spoke to ET News.
According to the publication, Apple and the Indian carrier Airtel will meet this week to discuss why Apple's iPhones are not compatible with India's 5G networks. Apple is reportedly already testing 5G support on iPhones in Mumbai and New Delhi, with an update officially adding support possibly being rolled out in December, the report said, citing a source.
A separate report from Reuters says the Indian government is placing pressure on Apple and Samsung to adopt 5G support for their latest smartphones. Apple first added support for 5G with the iPhone 12 in 2020, and two years later, Indian iPhone customers are still unable to use the newer and faster network. On Wednesday, the Indian government, alongside executives from Apple, Samsung, and leading carriers in the country, will meet "to prioritize" adding support for 5G on the latest smartphones.
Popular Stories
These 10 U.S. States Will Let You Add Your Driver's License to Your iPhone
Earlier this year, Apple launched a feature allowing residents of participating U.S. states to add their driver's license or state ID to the Wallet app on the iPhone and Apple Watch, providing a convenient and contactless way to display proof of identity or age. As we wait for IDs in the Wallet app to expand to additional U.S. states, here is everything you need to know about how the feature …
New Apple TV Rumored to Launch in 2022 With These Four Features
Back in May, analyst Ming-Chi Kuo claimed that a new Apple TV would be released in the second half of 2022. Last month, Bloomberg's Mark Gurman also said that a new Apple TV was "getting closer" and "could potentially launch this year." With a new version of the Apple TV potentially on the horizon, here are four rumored features and changes for the streaming box. Faster chip: Gurman said…
Five Apple Products You Should Avoid Buying Right Now
Rumors suggest that Apple still has several new devices that are coming before the end of the year, including a range of Macs and iPads. It's not looking like we're going to get an October event in 2022, but refreshes are coming soon, probably via press release. If you're planning to buy a Mac or an iPad, make sure to check out our list to know what's safe to pick up now and what's not. iPad …
One of iOS 16's Best Features Drains Battery When Enabled
One of iOS 16's most praised features comes at the cost of draining battery life, according to recently published Apple support documents. The feature, known as "keyboard haptics," is optional in iOS 16 and allows users to get physical feedback via slight vibrations upon the touch of each key, confirming that it was pressed much like keyboard sounds. The feature is a useful addition to the…
iPhone SE 4 Rumored to Feature 6.1-Inch LCD Display With Notch
The fourth-generation iPhone SE will feature a 6.1-inch LCD display and a "notch" cutout at the top of the display, according to Display Supply Chain Consultants (DSCC) analyst Ross Young. Young told MacRumors that he has revised his expectations for the fourth-generation iPhone SE. In October 2021, Young, who has a very good track record when providing insights into Apple's plans, said that …
Apple Releases iOS 16.0.3 With Fixes for Notification Delays, CarPlay Microphone Levels, and More
Apple today released iOS 16.0.3, a minor bug fix update that comes a few weeks after the launch of the iOS 16 operating system. The iOS 16.0.3 update follows iOS 16.0.2, software that addressed a number of launch day bugs on the iPhone 14 models. The iOS 16.0.3 update can be downloaded on eligible iPhones over-the-air by going to Settings > General > Software Update. According to Apple's…
Top Stories: What to Expect From Apple in October, iPhone 14 Plus Launch, and More
The first week of October has passed, and while we're expecting to see a number of hardware and software launches from Apple in the coming weeks, there's no sign of a media event in the works. This week also saw the launch of the iPhone 14 Plus, the last member of the iPhone 14 lineup to become available following last month's introduction. We're also looking forward to operating system…
Apple Releases New Beta Firmware for AirPods, AirPods Pro, and AirPods Max
Apple today provided developers with a new beta firmware update for the AirPods 2, AirPods 3, AirPods Pro, AirPods Pro 2, and AirPods Max. The new beta has a version number of 5B5040c. Apple has been providing beta updates for the AirPods since the Worldwide Developers Conference in June, and the firmware is limited to developers who can download it from the Developer Center. Installing the…