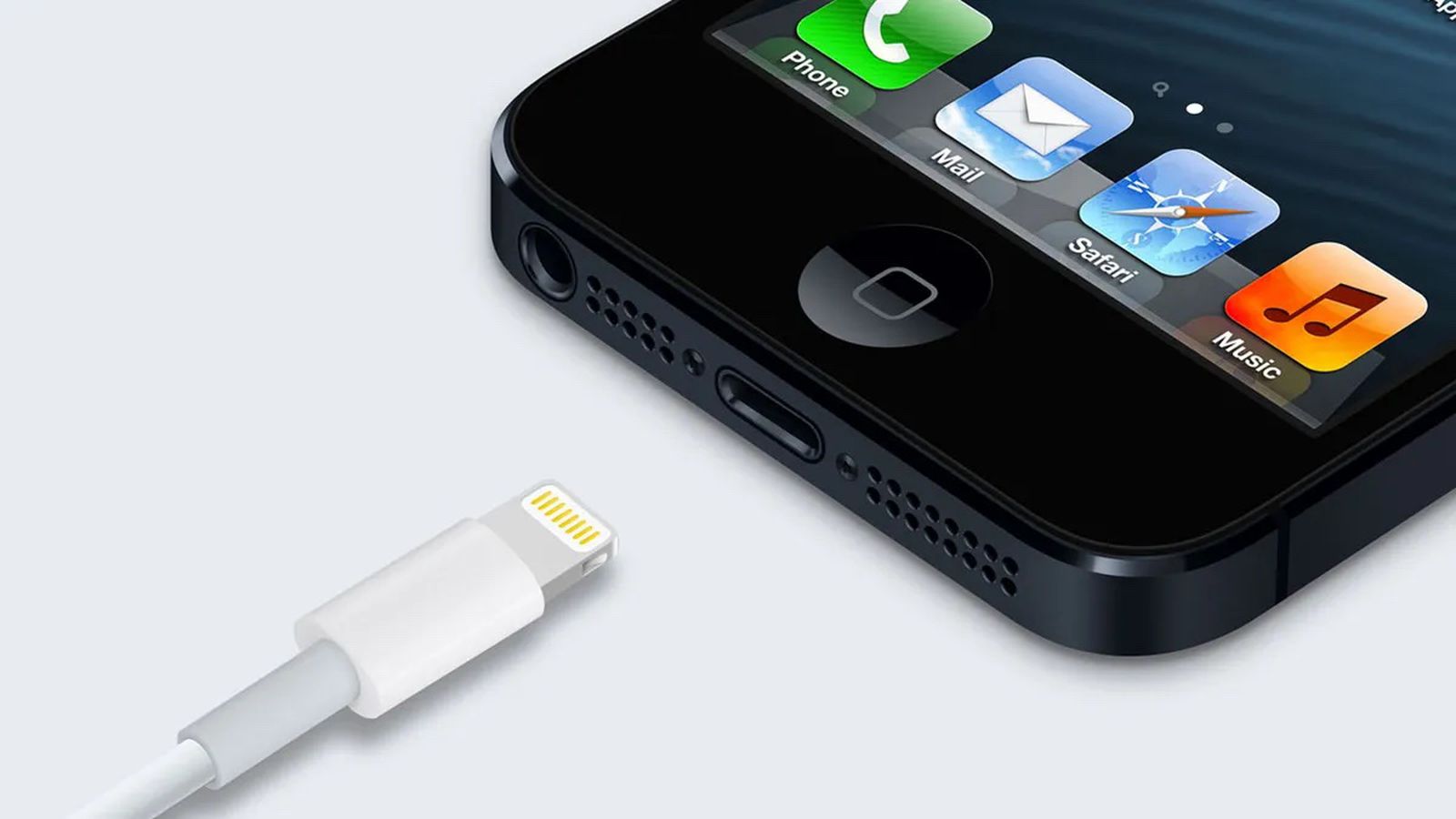 Today marks 10 years since Apple introduced the iPhone 5 with an all-new Lightning connector, which replaced the previous 30-pin dock connector that originated on the iPod. Apple's former marketing chief Phil Schiller described Lightning as a "modern connector for the next decade," and this milestone has now been achieved.
iPhone 14 models remain equipped with a Lightning connector, but Apple is widely expected to switch to USB-C for iPhone 15 models next year.
Apple already offers USB-C ports on every Mac and nearly every iPad that it sells, along with the Studio Display, Pro Display XDR, some Beats headphones, and a few other accessories. Rumors suggest the upcoming 10th-generation entry-level iPad will also adopt USB-C, followed by AirPods charging cases and the MagSafe Battery Pack next year.
In June, the European Union announced that it reached an agreement to introduce a new law that would make USB-C the common charging port across all new smartphones, tablets, headphones, and many other electronics by fall 2024. iPhone 15 models are expected to launch around September 2023, ahead of the European Union's deadline.
While the Lightning cable was the first reversible charging cable, USB-C has become a very popular charging standard across a countless number of devices. A major benefit of USB-C for the iPhone would be faster data transfer speeds, as Lightning on the iPhone 13 and earlier tops out at 480 Mbps, while USB-C can achieve up to 5 to 10 Gbps depending on the spec, or even up to 40 Gbps if the iPhone supported Thunderbolt 3.
Related Stories
Five Apple Products Rumored to Switch to USB-C
While the iPhone still uses the Lightning connector for now, Apple has been transitioning many of its devices to USB-C in recent years. Apple now offers USB-C ports on every Mac that it currently sells, ranging from the MacBook Air to the Mac Pro. Other devices with a USB-C port include the 2018 and newer iPad Pro, 2020 and newer iPad Air, sixth-generation iPad mini, Studio Display, and Pro…
iPhone 15 and Entry-Level iPad Rumored to Switch to USB-C
Apple's transition from its proprietary Lightning connector to USB-C appears set to continue with the iPhone 15 and the next entry-level iPad model. In early May, Apple analyst Ming-Chi Kuo said his latest supply chain survey indicated that at least one new iPhone 15 model will feature a USB-C port in the second half of 2023. Shortly after Kuo shared this information, Bloomberg's Mark Gurman …
iPhone 14 Pro Could Be Last Flagship iPhone With Lightning Port
The iPhone 14 Pro could be Apple's last flagship iPhone with the Lightning port, a recent rumor from Apple analyst Ming-Chi Kuo and Bloomberg's Mark Gurman suggests. Kuo last week claimed that at least some iPhone 15 models, set to launch in the second half of 2023, will feature a USB-C port instead of Lightning to improve data transfer and charging speeds. He previously said that Apple…
Apple's Lightning Port is Nearing Its Expiration Date, So What's Next for the iPhone?
When Phil Schiller introduced the Lightning connector at the unveiling of the iPhone 5 in September 2012, he called it "a modern connector for the next decade," and with that 10-year mark coming up later this year, questions remain over what the future of the iPhone looks like and whether or not that future will include a Lightning port, or perhaps no port at all. Every iPhone since the…
Brazil Latest Country to Consider Forcing Apple to Adopt USB-C for iPhones
Brazil has become the latest country to propose mandating Apple to move away from the Lightning connector on the iPhone and switch to USB-C. As reported by Tecnoblog (via 9to5Mac), Anatel, which serves as Brazil's consumer authority body, has opened a new proposal that would require all smartphones in the country to adopt USB-C. Like proposals in the US and the EU, Anatel says that devices…
Bloomberg Confirms Apple is Testing iPhones With USB-C Ports
Apple is indeed testing iPhones that are equipped with USB-C ports instead of Lightning ports, according to Bloomberg's Mark Gurman. Apple does not plan to make the switch from Lightning to USB-C until 2023 at the earliest, with this year's iPhones continuing to offer a Lightning port. We first heard about a potential swap to USB-C from Apple analyst Ming-Chi Kuo, who earlier this week said…
Kuo: iPhone 15 to Switch From Lightning to USB-C in 2023
Apple will ditch its proprietary Lightning port and switch to USB-C on all or possibly some models of the iPhone 15 lineup destined to launch in the second half of 2023, Apple analyst Ming-Chi Kuo said today. Since the iPhone 5, Apple has kept the Lightning port on the iPhone, despite much of the industry moving to USB-C. In a tweet today, Kuo said that the latest supply chain survey…
Engineering Student Creates Custom AirPods With USB-C Charging Case
After showing off the world's first iPhone with a fully functional USB-C port last year, engineering student Ken Pillonel has now created custom AirPods with a USB-C charging case instead of Apple's proprietary Lightning connector. Pillonel told The Verge that he managed to design a custom flexible PCB that allowed him to fit the necessary USB-C charging hardware inside the AirPods case, and …
Popular Stories
Garmin Reacts to Apple Watch Ultra: 'We Measure Battery Life in Months. Not Hours.'
Garmin has reacted to Apple's new rugged Apple Watch Ultra, saying in a tweet following the iPhone 14 and Apple Watch event that it measures battery life in "months" and "not hours," promoting its latest Enduro 2 watch for athletes. While the Apple Watch Ultra has the longest battery life of any Apple Watch to date, with Apple promising up to 36 hours of normal use and up to 60 hours with…
iOS 16 Launches Tomorrow: Six New Features Worth Checking Out
Apple is set to release iOS 16 this Monday, September 12, as a free update for the iPhone 8 and newer. iOS 16 includes plenty of new features, ranging from a customizable Lock Screen to the ability to temporarily edit or unsend iMessages. To install iOS 16 when the update is released, open the Settings app on your iPhone and tap General → Software Update. After you update your iPhone to…
Should You Skip iPhone 14? Five Major iPhone 15 Rumors to Be Aware Of
With pre-orders for the iPhone 14 lineup now open, many iPhone customers will be weighing up whether or not now is the time to upgrade their device. The iPhone 14 models offer some substantial upgrades with Emergency SOS via satellite, Crash Detection, camera improvements, and more, but some customers will now be casting their mind forward to next year, when it may be a more appropriate time …
Kuo: iPhone 14 Plus Pre-Orders Worse Than iPhone 13 Mini, Product Strategy 'Fails'
The iPhone 14 and iPhone 14 Plus have seen "bad" pre-order results, indicating that Apple's positioning of the two new standard models may have failed, according to Apple analyst Ming-Chi Kuo. In his -14-first-weekend-online-pre-order-survey-110411040b5d">latest post on Medium, Kuo explained that the iPhone 14 Pro and iPhone 14 Pro Max have seen "neutral" and "good" pre-order results…
All the iOS 16 Features You Won't Get Until Later This Year
There are usually multiple features that Apple is not able to finish before the first official release of a major new version of iOS, and this year looks to be no different, with a total of nine iOS 16 features now confirmed to not be present in the first public version of the new OS. Last year, SharePlay, Digital IDs in the Wallet app, and Universal Control were among a large number of…
iPhone 14 Battery Capacities For All Four Models Revealed Ahead of Launch
Apple does not advertise battery capacities for its new iPhone 14 lineup, but MacRumors has obtained this information from a Chinese regulatory database. Three out of four iPhone 14 models feature larger battery capacities compared to the iPhone 13 lineup, with the exception being the iPhone 14 Pro Max, which is equipped with a slightly smaller battery compared to the iPhone 13 Pro Max….
What to Expect From an Apple Event in October: iPad Pro, M2 Macs, and More
Following its September event focused on new iPhone and Apple Watch models, Apple often holds another event in October focused on new iPad and Mac models, and this year will likely be no exception. October is still three weeks away, but we already have a good idea of the products that would likely be announced at an event next month. For the October event, rumors suggest that Apple plans to…
4K ProRes Video Recording on iPhone 14 Pro Still Requires at Least 256GB Model
As was the case with iPhone 13 Pro models released last year, 4K ProRes video recording on the iPhone 14 Pro and iPhone 14 Pro Max still requires a model with at least 256GB of storage, according to Apple's tech specs for the devices. ProRes video recording is limited to 1080p at 30 frames per second on iPhone 14 Pro models with a 128GB storage capacity. To record ProRes video in 4K at 30…